Trans-Siberian - More from the Trans-Mongolian
Jump to navigation
Jump to search
This page contains photos from the Trans-Mongolian train between Irkutsk and Ulaanbaatar supplementing those on the main page.
On the first evening out of Irkutsk some of us sampled local and Mongolian alcohol late into the night. The Mongolian carriage attendant was quite willing to sell us more as we ran low. Some members of the neighbouring compartments were less excited about our singing and talking than we were.

Russian railway employees near the border crossing with Mongolia.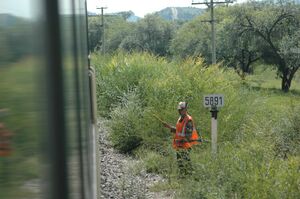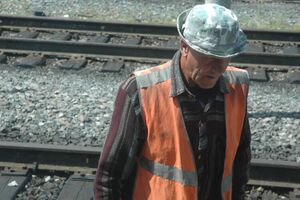 Mongolian trackside views: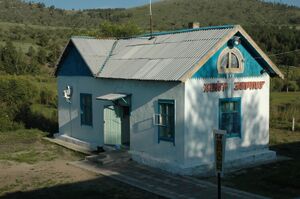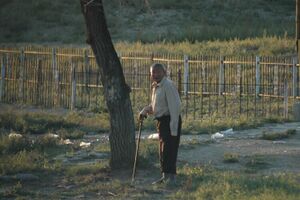 The next morning as we descended into Ulaanbaatar was a beautiful dawn and sunrise over the Mongolian plains.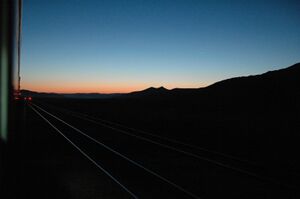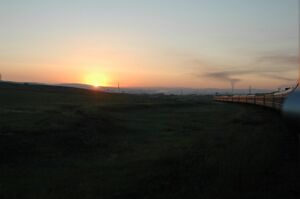 Return to the main Trans-Mongolian page.