Norway Cycling
From AlanMacek.com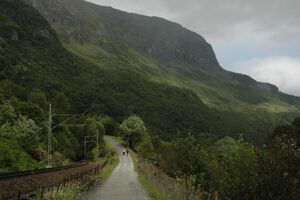 In July, 2006, I took part in a group cycling trip through the fjord region of Norway. Over 7 days of cycling (8 full days), we cycled roughly from Stavanger to Bergen meandering in and out of the fjords under our own power, but also on ferries and trains.
The tour was run by KeyMove out of Germany. The 16 of us included about half from Germany, half from the United States, and me from Canada. A guide drove a support vehicle, provided lunch each day and generally made sure we made it through the trip.
Photos, description and maps of the trip are on the following pages:
There are also some galleries of the photos from the trip:
Top 10 (10) - The top 10 'best' photos
All (118) - All the photos on one page
People (40) - Cyclists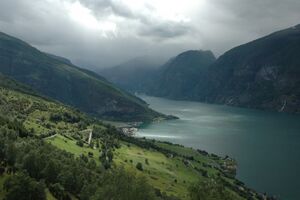 After the Norway component of the trip, I spent two days in Amsterdam on the trip home. There are photos and description from this part of the trip as well.

Notes about the photographs, captions, photos of people and website.